10 March 2022
SMS Environmental: Jordan's Story IWD2022
Following International Women's Day, we thought this would be a great chance to highlight some of the inspirational women we have working here at SMS Environmental.
We caught up with Jordan Allsop, Regional Manager for Midlands and North England. Discovering how she defined her path and the story of her experiences working within the water industry.2
Jordan's Story: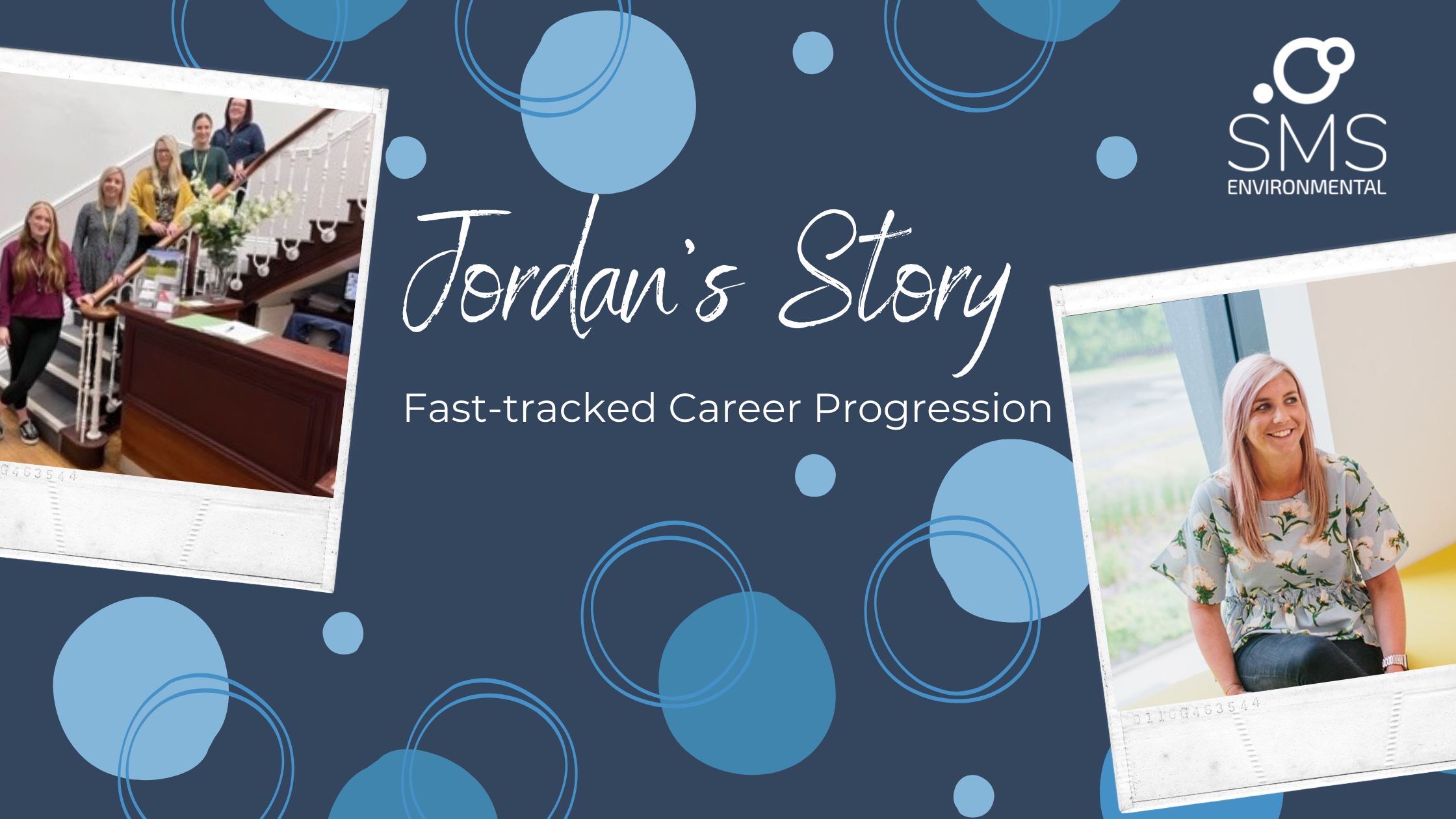 I joined SMS Environmental in 2013 as an engineer, responsible for carrying out onsite maintenance. Joining the water industry, at the start, was more about 'Who you know, rather than What you know' as I'm not sure many people leave Education deciding they want to become a water treatment engineer, this wasn't the case for me anyway however from this opportunity & experience, it quickly escalated into a passion and I knew I wanted to progress further, developing more skills along the way and realised this was the start of my career. 
We opened our SMS Midlands office shortly after I started at SMS, which required a coordinator to schedule and book engineers' works, along with carrying out general office duties so I decided to have a change of scenery. 
In an effort to challenge myself further, I began my training as an Account Manager for the region. This opened my eyes up to another world of responsibilities and tested my organisational skills but also offered the opportunity to get out of the office, meeting new & existing clients across the country. 
With the continued support from SMS, when they identified me as a candidate for the Regional Manager of the Midlands office, I jumped at the chance.
Along with this new responsibility it has opened up further opportunities to develop my skills. At the end of 2019, I was encouraged to attend the NEBOSH Training course and gained the Certificate in March 2020. This is something I'm extremely proud of as it was challenging getting back into the classroom setting along with managing your day to day role, however, the knowledge this has given me is very beneficial and supports me in everyday decisions.
Furthermore, I became a member of the water management society on the 22nd March 2021. I applied for the full membership and this was accepted due to experience and years spent so far within the industry.
Towards the end of last year, having thought I could offer something to the membership,  I took up the opportunity to apply for the council of the Water Management Society. I started attending events to get to know those in the industry a little more and to get a wider view of what topics were regularly discussed or considered to be the burning issues of the day. Whilst this was a great experience for me, unfortunately, I wasn't elected onto the Council but this hasn't dampened my spirits and has only made me more determined to try in the future.
I can't thank SMS enough for the potential they saw in me right from the start, from those early days as a water hygiene engineer to the role I enjoy today, as Regional Manager/ Account Manager and I look forward to seeing what the future has to bring.